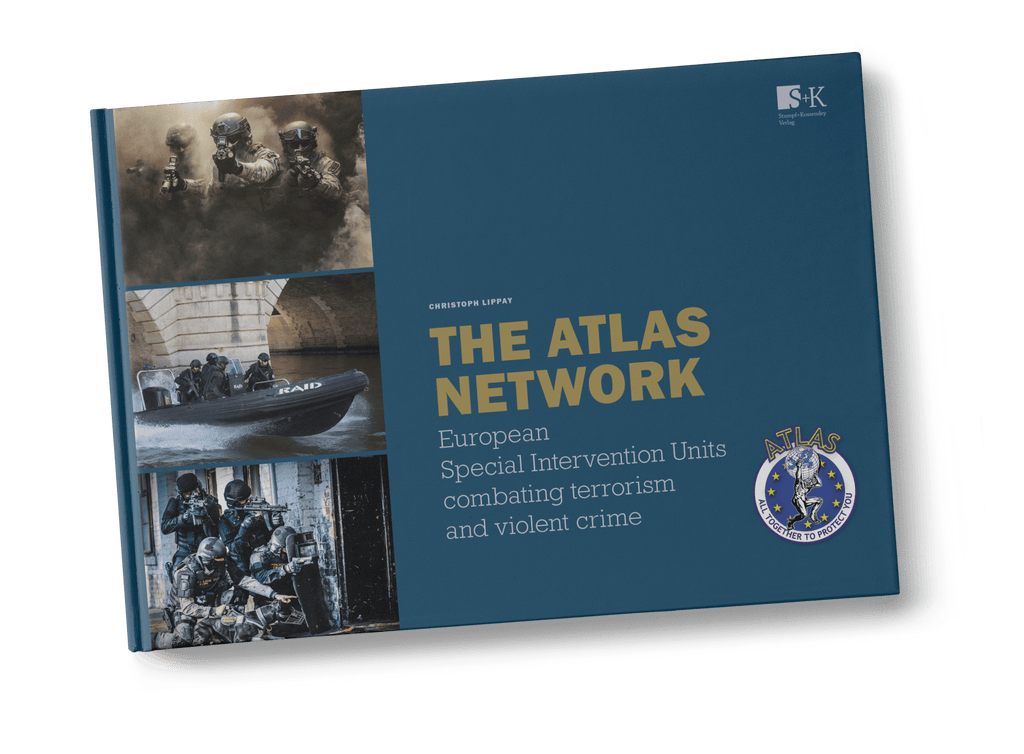 The ATLAS Network is the European answer to violent crime and terroristic threat. 38 Police Special Intervention Units (SIU) of altogether 32 countries belong to thisUnion that was founded in 2001 under the motto "All together to protect you". On the one hand, this book gives an exclusive overview about ATLAS Network, its history, organisation, and activities. On the other hand, all units are introduced in detail, from their beginnings until today, and with insights into their training, materials, and their most spectacular operations. Numerous, mostly unpublished photos offer authentic and fascinating views at the experts combating terrorism. The high-qualitative and large format presentation is similar to an illustrated book and brings to bear the special pictures. With support of ATLAS, all Special Forces and Europol, a unique non-fiction book with first-hand information arose, which keeps in mind this European story of success in the fight against criminal and terroristic actions.
ISBN: 978-3-96461-044-7
Author: Christoph Lippay
1st edition 2021
400 pages
more than 300 images
Unique information on all 38 units of the ATLAS Network and all ATLAS Expert Groups and Forums
high quality production with hardcover artwork
format 210 x 297 mm
Excellent reference work!
I am delighted with this book, both in terms of its content, as a great reference to this vital service, and in terms of the quality of imagery and production. Thank you, I can thoroughly recommend this book to anyone with an interest in this field of operations.
Me ha encantado el libro en especial las fotografías
Appreciative criticism
The book is very readable.
The publication contains a lot of data and high-quality photos.
Congratulations on the book!!
Your book did much better than another German publisher.
Excellent
The book is fantastic. Hundreds of pages full of really high quality pictures and very interesting information. There's a lot of text with really good information. Thanks for giving us the oportunity to know a little bit more about ATLAS Network!
An excellent book
This is a comprehensive review of all police special intervention and counter terrorism units of all EU countries + Switzerland, Norway, Iceland and United Kingdom. The book is good for professionals, researchers and all who admire the work of special tactical units from all over the world.
The quality of cover, paper and photography is excellent.